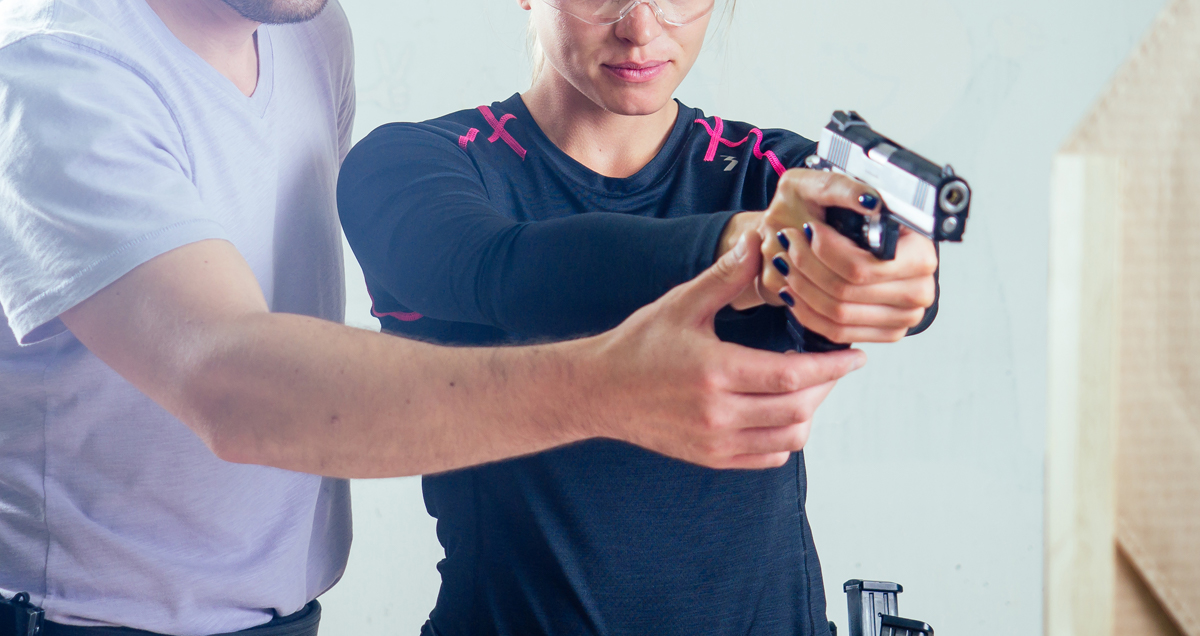 In 2020, there were 45,222 gun-related deaths from preventional, intentional, and undetermined causes. Because so many of these deaths were preventable, taking a gun safety course could prevent many more of these accidents in the future.
Are you interested in taking a gun safety course? Keep reading this article to learn more about the top benefits of taking these classes as a gun owner.
1. Safety
The biggest benefit of taking a gun safety course is that it improves your safety. Even if you don't own a gun, knowing the right rules and handling for gun safety will lower the risk that you will ever cause an accident.
Anyone who owns a handgun must take a safety course to protect themselves and others.
However, gun safety courses can also increase your safety in dangerous situations. If you have a license to carry a gun, knowing exactly how to handle your firearm will protect you in dangerous situations.
Not only will your training course teach you exactly how to shoot your firearm, but your trainer will also provide you with important gun safety rules to remember. For example, it is important that you act like all guns are loaded and that you never put your finger on the trigger until you are ready to shoot.
These tips will keep you safer and will help you prevent accidents.
2. Boosts Your Confidence and Self-Empowerment
Next, taking a gun training class is an easy way to boost your confidence and to feel more empowered. While shooting can be a daunting process, learning how to do it is an effective way to protect yourself or your family.
Guns can be difficult to operate, so learning how to control this weapon safely is an easy way to learn a new skill and feel confident in your ability to protect yourself in an emergency situation.
Even if you don't regularly use a gun, having this safety training course or any type of self-defense under your belt can increase your confidence and sense of safety when you are in danger.
3. Improves Physical Strength
Many people do not realize how much physical strength it takes to accurately shoot a gun. The weight of guns will vary, but it can be difficult to hold a gun steady, especially when you are in a stressful situation.
When you are regularly training with a professional in a gun range, you will be able to improve your physical strength and improve your gun accuracy.
This training will help you improve your arm, back, core, and shoulder strength. It will also teach you how to distribute your body weight and balance to accurately shoot a gun. If you are looking for unique ways to boost your physical strength, a gun training course may be able to help!
4. Better Accuracy
Another important benefit of taking a gun safety course is that it provides you with better accuracy. Just like any skill, it takes a lot of consistent practice to learn how to fire a gun accurately.
When you take a gun safety training course, you will learn important tips on how to stand properly, the proper grip you should have when you are shooting, and even how to pull your trigger correctly.
With this new information and access to a gun range for practice, you will be able to prevent miscalculated shootings, accidents, and more. If you want to learn more about how you can improve your shooting, working with a professional gunsmith can teach you how to improve each aspect of your form.
5. Improves Mental Strength
Not only is shooting a great way to improve your physical strength, but it can also improve your mental strength as well. Shooting is a mind game and can be quite challenging for your brain.
It requires a lot of logic and calculation to be able to shoot accurately. While it is necessary to be strong enough to shoot a gun, it is even more important that you learn the mental side of shooting first.
Honing your mental capacities will help you decide the best way to make a shot, how to adjust your aim, and even how to tune into your intuition.
Many people also find shooting a gun to be meditational. While guns themselves are loud, shooting them requires a lot of focus and control. When you take a gun safety training course, you will master this concentration and will be able to improve your focus in other areas of your life.
6. Good for Any Level
Finally, the last benefit of taking a gun safety training course is that it is good for someone at any level. While it may seem intimidating to go to a shooting range for the first time, firearm training courses are meant to teach people of all abilities.
Even if you have never picked up a gun before, you will be able to get the necessary training to feel comfortable shooting a gun. If you have been shooting for years, working with a professional will still help you practice your skills and boost your confidence in your abilities.
Want Help Finding a Reliable Gun Safety Course?
Taking a gun safety course is important for anyone, even those who do not plan to use a gun regularly. Whether you have a license to carry or want to get a Texas handgun license, taking gun classes can improve your safety, accuracy, and more.
Are you looking for Texas CHL classes or LTC classes? Texas Gun Club can help! Our team provides everything from an indoor gun range to gun safety training classes.
Contact our team to learn about our shooting range and gun safety classes and to schedule your training!