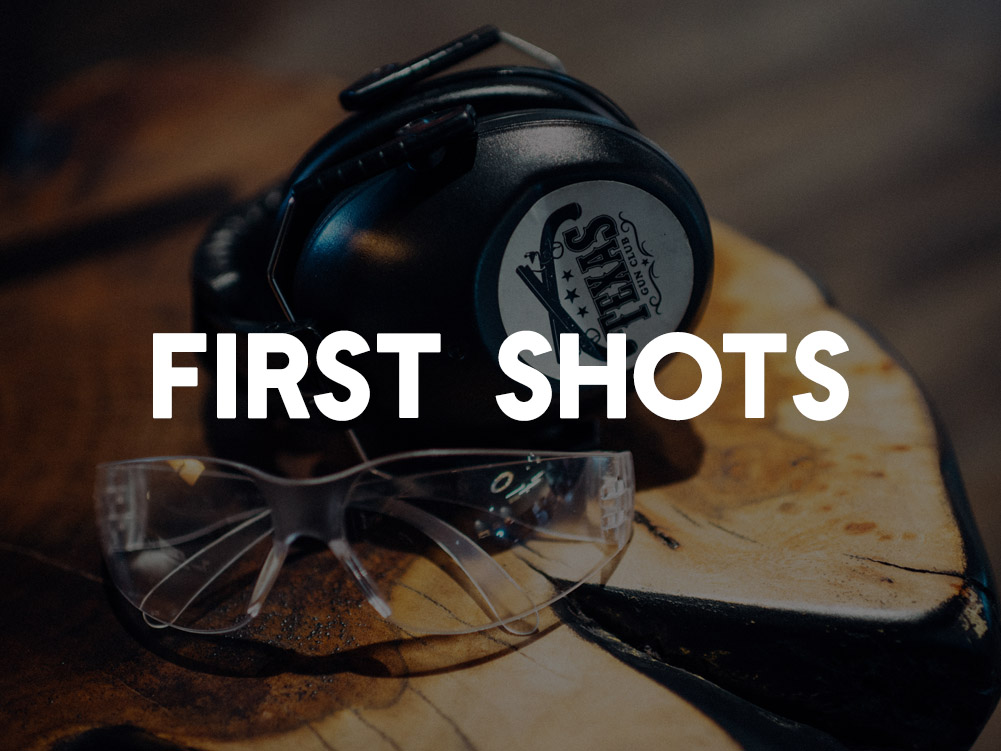 First Shots
INCLUDES: Firearm rental and ten rounds of ammo, ear/eye protection, and a target.

First Shots are held weekdays at the top of every hour starting at 12 PM. The last First Shots of each day are at 7 PM. No reservations are required. Please arrive 15 minutes before the top of the hour to request this class. First Shots is not available on Saturdays and Sundays.
The biggest challenge for new shooters is getting started. First Shots makes getting started in shooting very easy — and, best of all, it's free (with a mail-in rebate). The National Shooting Sports Foundation and Texas Gun Club have made this seminar FREE by giving you a reward coupon to be used on your next visit to Texas Gun Club. Simply fill out the survey, and the NSSF will send you your reward coupon. This coupon is good for anything in the store at Texas Gun Club.
At a First Shots seminar, you'll receive:
An educational introduction to the safe and recreational use of firearms
Individual and group training
A padfolio to take notes in (while supplies last)
A chance to give shooting a try!