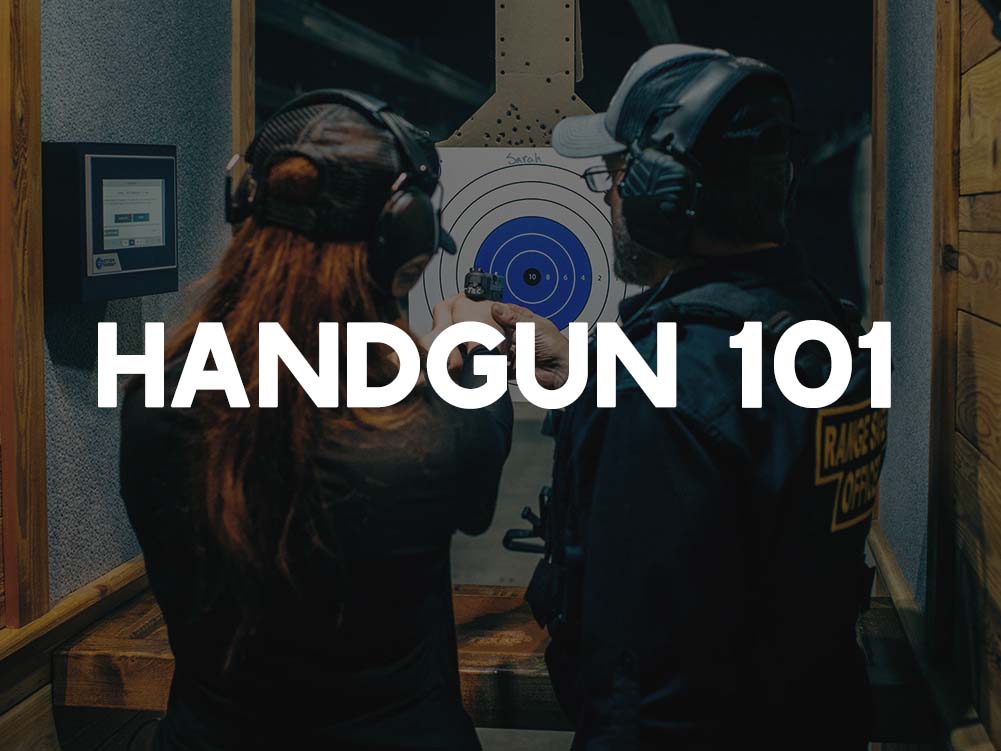 Handgun 101
INCLUDES: ear protection and target

DURATION: approximately 2-3 hours/classroom and range

EQUIPMENT NEEDED:

Handgun (handguns are available to rent. You can find our rental fleet and pricing by clicking HERE)
Eye protection (available for purchase)
50 rounds of ammo (brass only, available for purchase)
Notepad and pen
We believe this is the absolute best place to start your firearms training journey. The foundations and basic safety principles taught in this class will transcend all of your firearms activities.
In this class, we will teach and develop strong safety habits and teach the fundamentals of shooting handguns. We believe this is the perfect first step for anyone seeking to get their Texas License to Carry.
This course is taught in the classroom and on the range by a licensed LTC instructor.